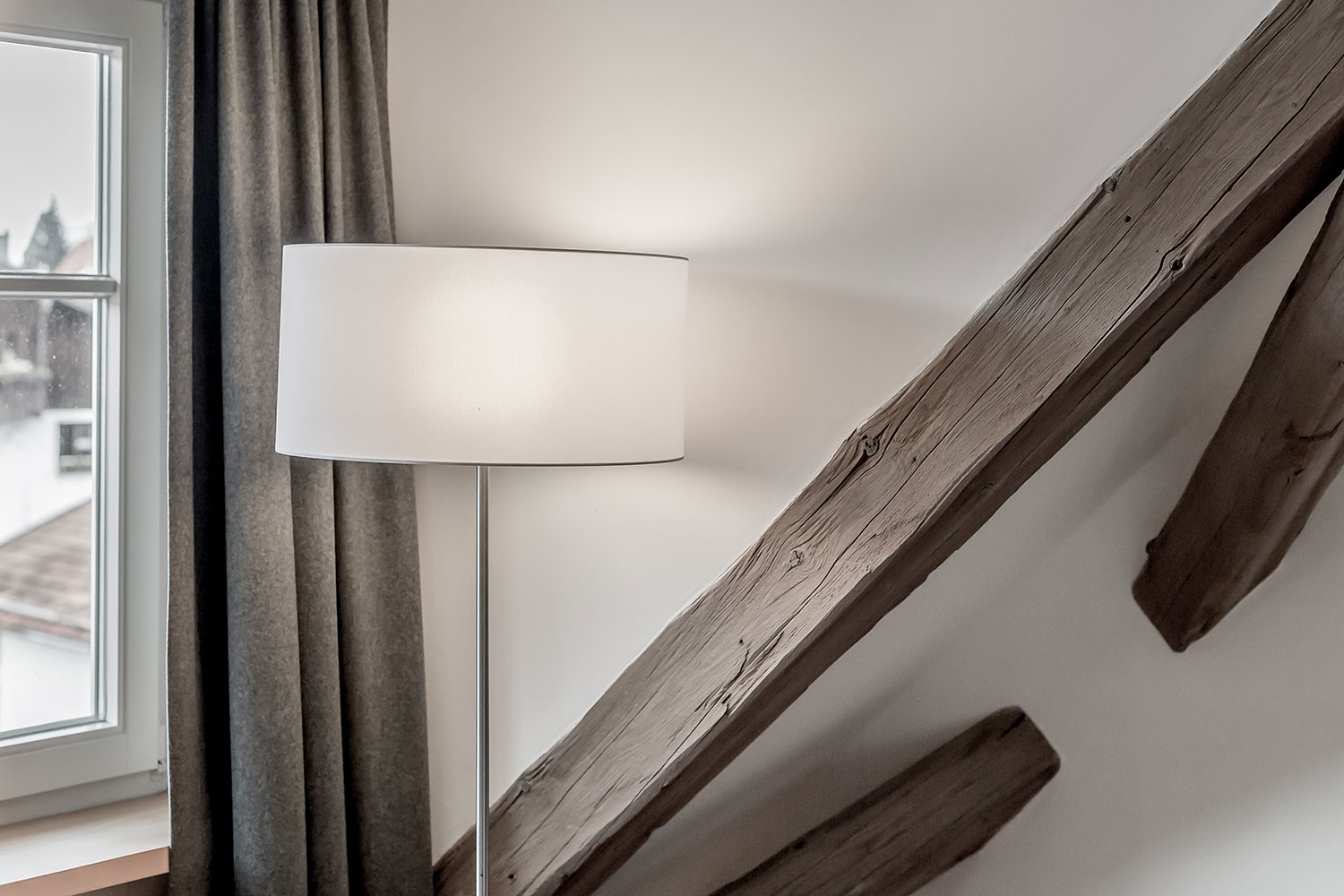 Alpine lifestyle
Where history meets modern architecture
Between 1826 and 1830, the then "Sattlerwirt" belonged to Ignaz Marquard and from 1839 latest to Alois Doser.
Sattlerwirt was then inherited by his son Carl Theodor Doser. In 1876, Carl Theodor bought the former almshouse from the municipality of Pfronten, which stood on Obweg in today's Pflanzgarten. In the vicinity he created "Sattlers Keller", where ice was needed to cool the beer that was stored there.
Together with Dr. Grahamer and Pastor Stach, he acquired the castle ruins of Falkenstein in 1888, but sold it again a year later.
It is no longer clear when the "Sattlerwirt" became the inn "Zur Krone", but it is possible that Doser wanted to express his admiration for King Ludwig II, who drowned in 1886, through the name. Carl Theodor Doser, bequeathed the inn "Zur Krone" to his son, the innkeeper and beer brewer Alois Doser.
Rooms & Suites
Contemporary architecture and natural materials
"A dream! Nice and accommodating staff! Super nice rooms and superb food!"
GOOGLE BEWERTUNG
Discover the Alpenhotel Krone in Pfronten
Our hotel pictures